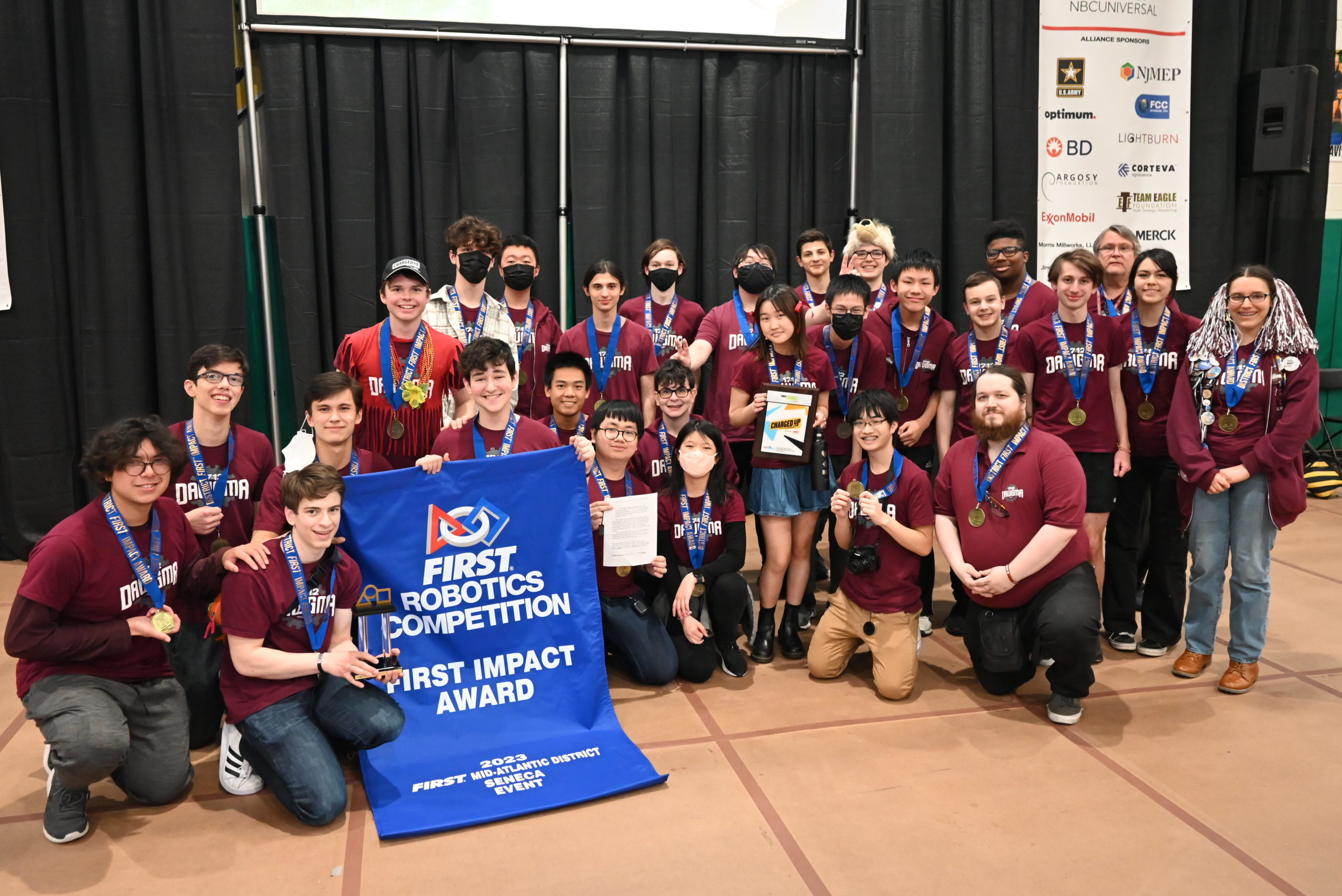 Dawgma 1712 is a FIRST Robotics Competition (FRC) team based in Lower Merion High School. Operating on our four pillars of Passion, Perseverance, Leadership, and Community, Dawgma strives to promote STEM (Science, Technology, Engineering, and Math).
Our goal is to demystify STEM by fostering an environment that empowers members members of all skill levels to collaborate professionally. Every member is focused on spreading FIRST's message and strengthening STEM education in every way possible. The team has assisted and mentored 10 different FLL teams, plus we help run the FLL Expo. We helped run STEM Night at LMSD, run a robotics summer camp for rising 4th through 6th graders, participated in Maroon Madness at LMHS, and facilitated many more events for our district.
Dawgma has also partnered with JCHAI (Judith Creed Homes for Adult Independence) to create a class that teaches robotics to adults with developmental disabilities.